Magpie Wedding is the place for creative inspiration for strong, stylish couples who want a wedding that reflects them. Magpie Wedding is a blog, show and directory, as well as the home to BOND magazine.
We launched on Valentine's Day 2010 in Harrogate as The Vintage Wedding Fair and back then we were the first wedding fair of its kind, providing inspiration and wedding attire for hundreds of brides over the last 7 years. With over 400 vintage wedding gowns at every event which date from the 1920s to 1970s, it became a "must go to" day out for every vintage loving bride with her family and friends. Alongside finding the perfect dress, the event showcases the best British creative an artisan exhibitors including amazing florists, photographers, jewellery, stylists, entertainers and hair stylists.
In 2017, we re-branded to Magpie Wedding, embracing other designs and styles but still the ethos that every couple should get the day that they want.
Winner of The Best Vintage Wedding Fair award at the National Vintage Awards, 2013 as well as receiving regular press in publications and blogs such as Love My Dress and Rock n Roll Bride as well as national publications such as Prima, Take a Break and Wedding Ideas magazine. Magpie Wedding is run by Kate Beavis.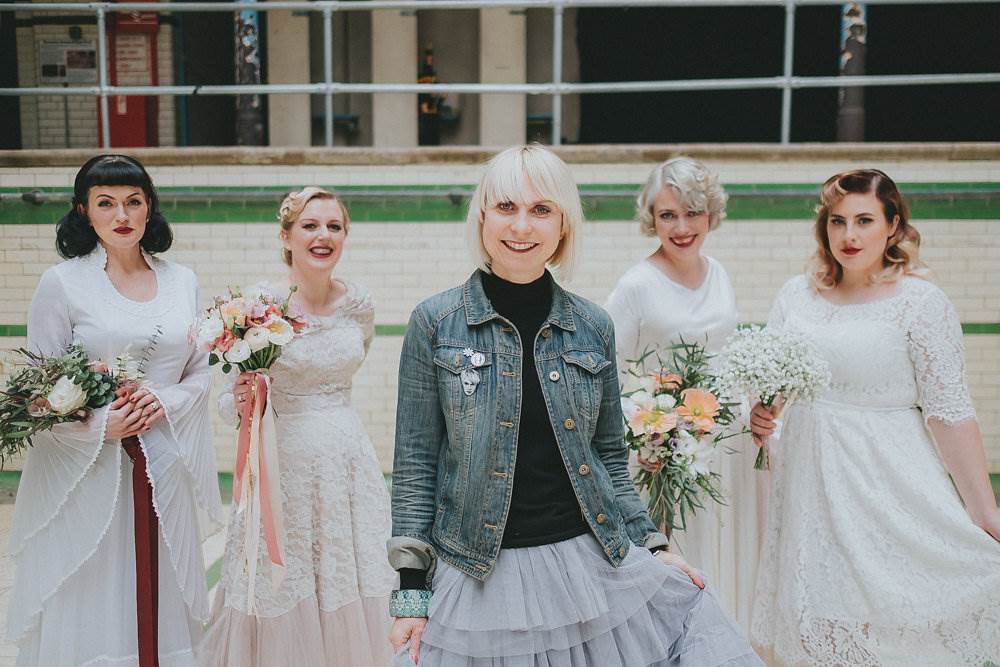 Kate is a vintage expert; writer and speaker and blogs here. She writes regularly for The Huffington Post and magazines such as The Lady, Wedding Ideas, Reloved and Real Homes. She is also the wedding editor of Vintage Life magazine.
She also runs Indie PR, helping creative, indie businesses get noticed through PR, social media, content creation and email marketing.
Meet The Team
Stephanie Moran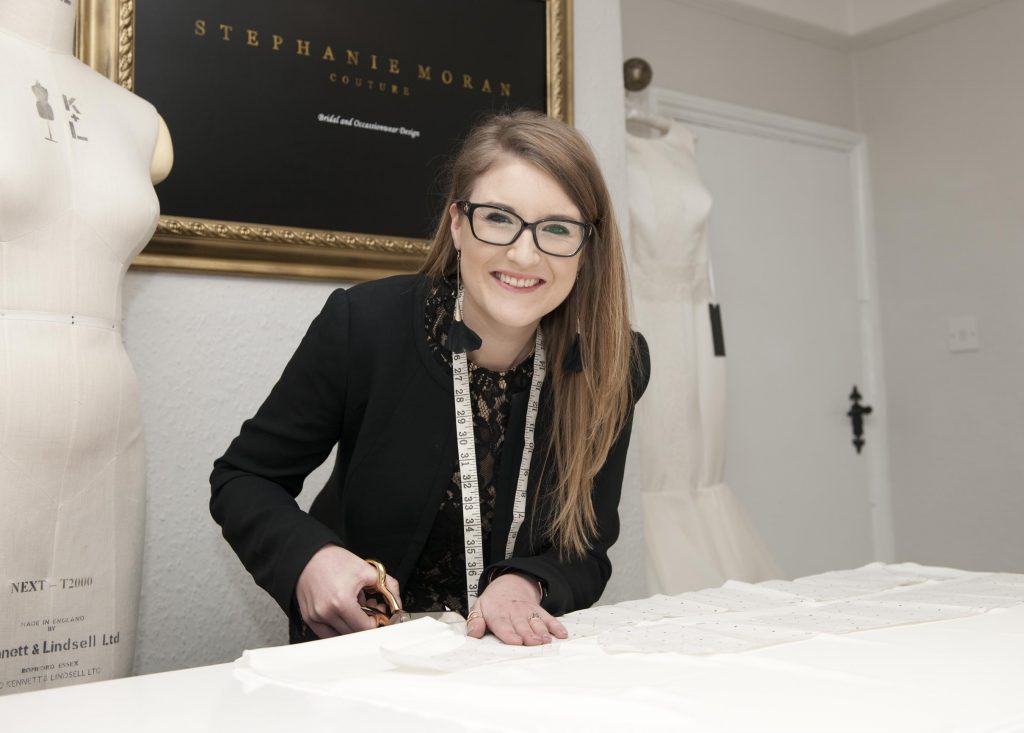 Stephanie is owner and creative designer of Stephanie Moran Couture, a bespoke bridal boutique in North Yorkshire. She offers a creative wedding dress shopping experience for the chic, sophisticated and modern bride. Alongside Kate, Stephanie writes for the blog and is our Magpie Wedding fair manager.
The most important thing to Stephanie in the wedding industry is…
"Making brides feel confident and empowered on their wedding day – helping them be the perfect version of themselves. Everyone is different and unique. Always 'Be the Perfect You'.
Carys Redfern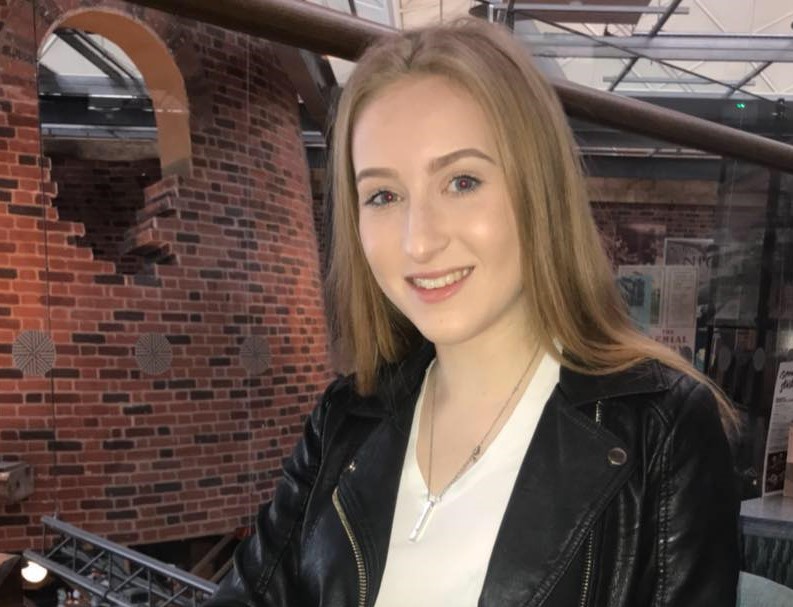 Carys is an enthusiastic individual who wants to not only survive but thrive in the marketing world, Magpie has helped to not only strengthen but inspire her to continue working towards this goal as this is her first placement in a creative company. Carys works behind the scenes creating Instagram stories and creative content on both our new Instazine and Bond Magazine.
The most important thing to Carys in the wedding industry is…
"Whether your wedding day is something you've dreamt of since you were a child, or something you've left till the minute, your day should be full of celebration. In the wedding industry there is no boundaries on how you decide to spend your day, for me, what's important is seeing it all fall into place and perfectly representing the couple and creating lasting memories for them both."
Our contributors
Jenny Buckland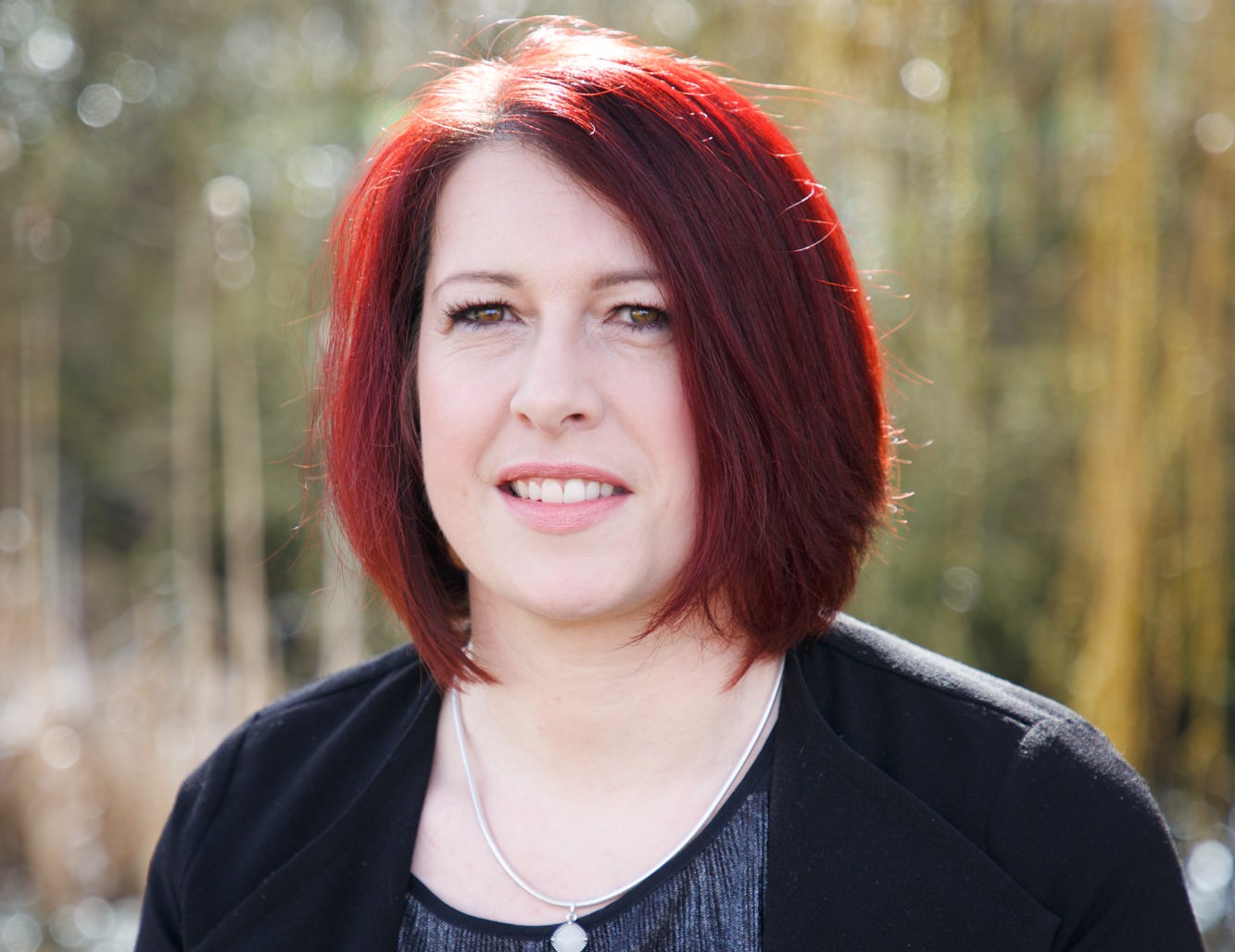 Jenny is a hair and make-up artist who specialises in weddings, her career in the make up industry spans over 20 years and she runs her own studio in Milton Keynes, Buckinghamshire. As a self confessed makeup and skin care junkie she cannot wait to share her tips and advice with you on Magpie Wedding. Jenny's work has been featured on Rock My Wedding Blog, Your Herts and Beds magazine, Magpie Wedding blog and Bond Magazine.
The most important thing to Jenny in the wedding industry is…
"The most important aspect to me as make-up artist in the wedding industry is to create styling that makes the Bride feel confident and look amazing. It is so special to share the morning of the wedding with the Bridal party."
Lina Orsino-Allen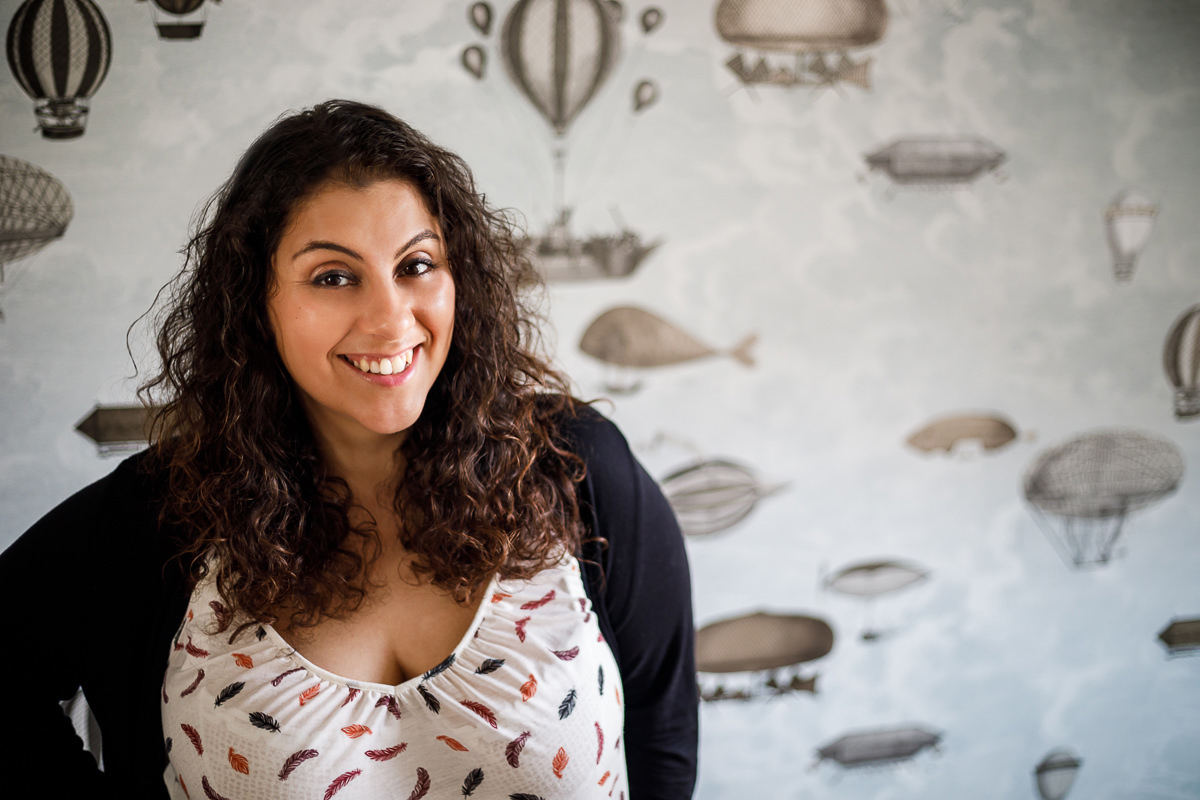 After a varied ten year career in the theatre industry which saw her direct her own theatre company, Lina switched her artistic eye from the stage to behind the camera with her partner Tom. Fast forward nine years and a wedding of their own, and Lina & Tom are currently highly sought after UK and Destination wedding photographers, known for their moment-driven approach. With an infectious excitement for all things love and marriage.
The most important thing to Lina in the wedding industry is…
"All I want to see is couples being themselves. The absolute best weddings are where they plan the day around who they are and what they love, not what other people's idea of a wedding might be. As a photographer, it's important to me that our clients relax and trust us to capture all the fantastic moments of their day, so they can just get on with having lots of fun!"
Kerry Curl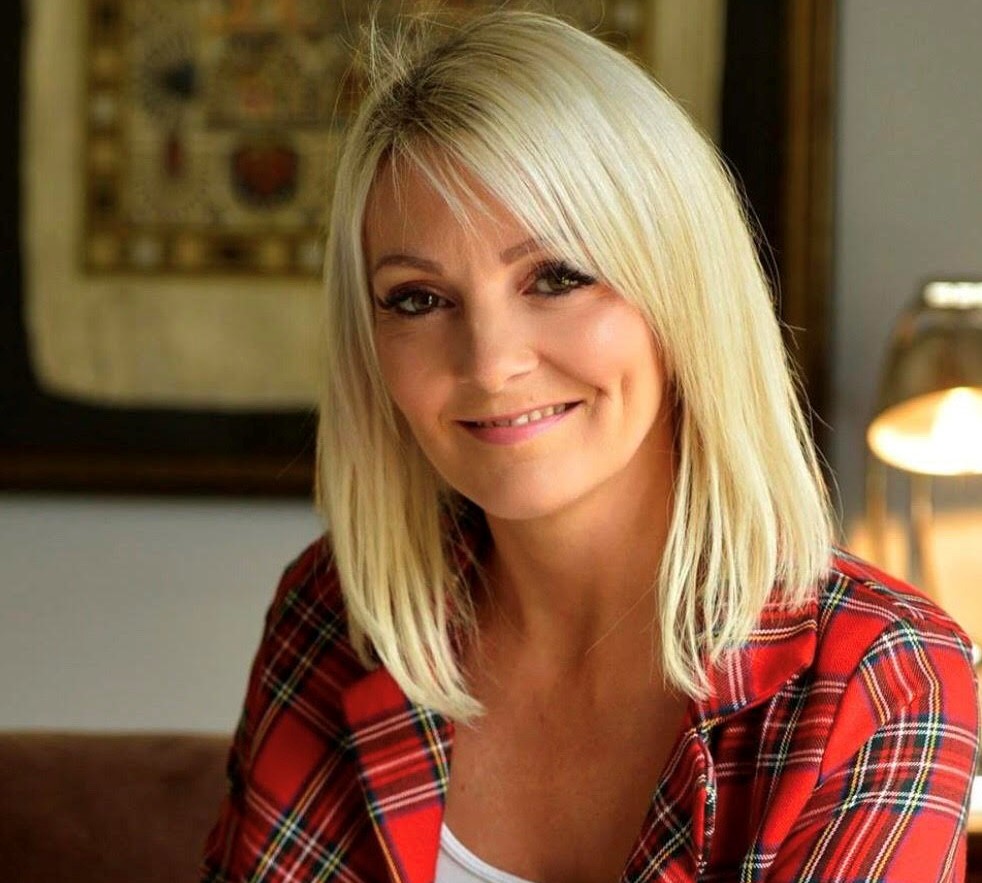 Kerry is an award winning Cambridge based wedding hair and makeup artist. A born optimist, Kerry has been immersed in the wonderful world of weddings for the past 10 years and specialises in Vegan bridal makeup. When she's not working, you will find her with a good book (sometimes with a cocktail in hand!) combine that with a holiday abroad, somewhere hot, then she is in heaven! A lover of all things creative, she is drawn to things free-flowing and fun, which is why Kerry loves working on bohemian, rustic weddings with a relaxed and natural vibe.
The most important thing to Kerry in the wedding industry is…
That each and every couple have trust and can feel the passion from their chosen supplier on their wedding day. You will have spent hours planning, pinning and dreaming over your special day so it's important that each supplier works to ensure those dreams come to fruition.
Gemma Lander