Magpie Wedding is the place for creative inspiration for strong, stylish couples who want a wedding that reflects them. Magpie Wedding is a blog, show and directory, as well as the home to BOND magazine.
We launched on Valentine's Day 2010 in Harrogate as The Vintage Wedding Fair and back then we were the first wedding fair of its kind, providing inspiration and wedding attire for hundreds of brides over the last 7 years. With over 400 vintage wedding gowns at every event which date from the 1920s to 1970s, it became a "must go to" day out for every vintage loving bride with her family and friends. Alongside finding the perfect dress, the event showcases the best British creative an artisan exhibitors including amazing florists, photographers, jewellery, stylists, entertainers and hair stylists.
In 2017, we re-branded to Magpie Wedding, embracing other designs and styles but still the ethos that every couple should get the day that they want.
Winner of The Best Vintage Wedding Fair award at the National Vintage Awards, 2013 as well as receiving regular press in publications and blogs such as Love My Dress and Rock n Roll Bride as well as national publications such as Prima, Take a Break and Wedding Ideas magazine. Magpie Wedding is run by Kate Beavis.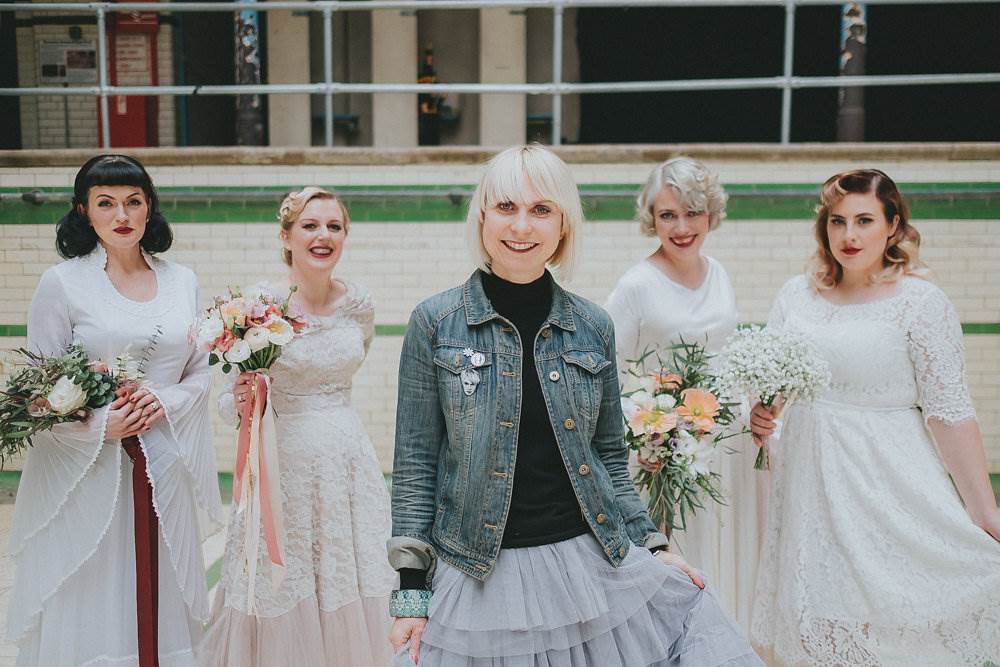 Kate is a vintage expert; writer and speaker and blogs here. She writes regularly for The Huffington Post and magazines such as The Lady, Wedding Ideas, Reloved and Real Homes. She is also the wedding editor of Vintage Life magazine.
She also runs Indie PR, helping creative, indie businesses get noticed through PR, social media, content creation and email marketing.
Meet The Team
Stephanie Moran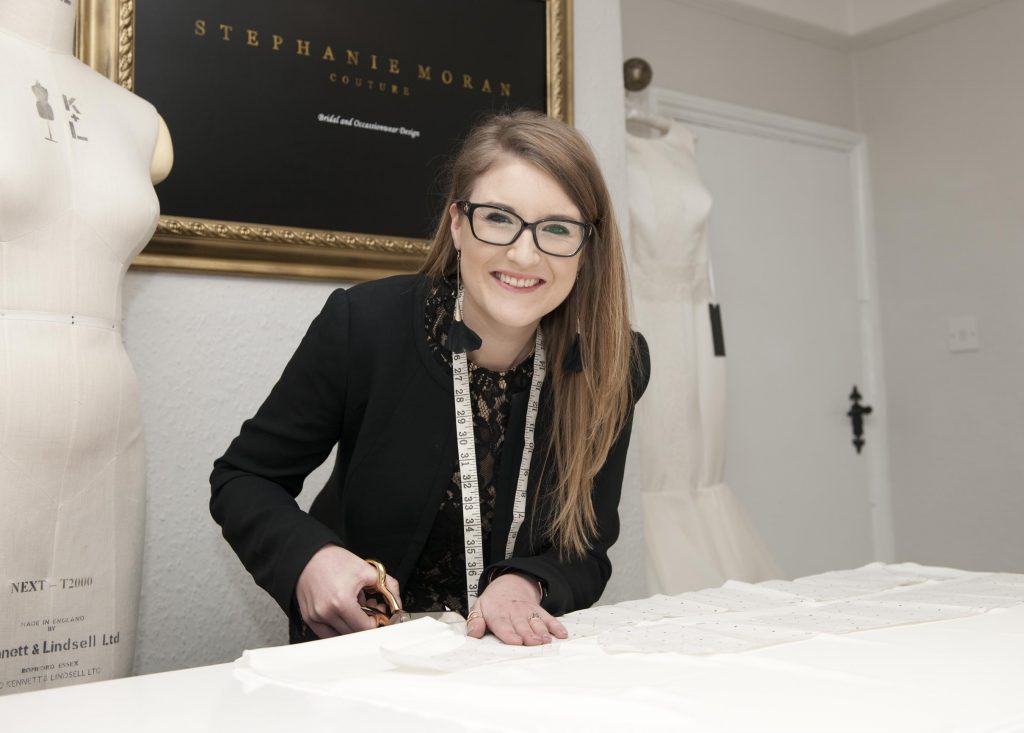 Stephanie is owner and creative designer of Stephanie Moran Couture, a bespoke bridal boutique in North Yorkshire. She offers a creative wedding dress shopping experience for the chic, sophisticated and modern bride. Alongside Kate, Stephanie writes for the blog and is our Magpie Wedding fair manager.
The most important thing to Stephanie in the wedding industry is…
"Making brides feel confident and empowered on their wedding day – helping them be the perfect version of themselves. Everyone is different and unique. Always 'Be the Perfect You'.
Carys Redfern
Carys is an enthusiastic individual who wants to not only survive but thrive in the marketing world, Magpie has helped to not only strengthen but inspire her to continue working towards this goal as this is her first placement in a creative company. Carys works behind the scenes creating Instagram stories and creative content on both our new Instazine and Bond Magazine.
The most important thing to Carys in the wedding industry is…
"Whether your wedding day is something you've dreamt of since you were a child, or something you've left till the minute, your day should be full of celebration. In the wedding industry there is no boundaries on how you decide to spend your day, for me, what's important is seeing it all fall into place and perfectly representing the couple and creating lasting memories for them both."
Our contributors
Lina Orsino-Allen
Gemma Lander
Kerry Curl
Cherilyn Leeson